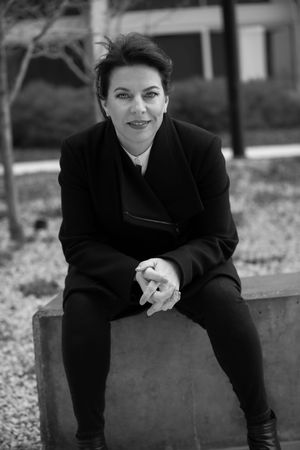 Rachael is a passionate teacher delivering a considered mix of vocal pedagogy, performance techniques, music theory, improvisation techniques and music business fundamentals.  Her voice training philosophy spans the teachings of Janice Chapman, Accent Method Breathing, Estill Voice Training Method, Bel Canto and is guided by current findings in voice science. 

Students are guided through (as required) -  
vocal anatomy and function
breathe management and flow
correct postural alignment
functional freedom 
music theory
functional piano
aural training
sight-reading
stagecraft and artistry
microphone technique, live sound fundamentals and equipment advice
Rachael is a curious and motivated educator, determined to remain informed and well-versed in current scholarly and scientific research related to the voice. Rachael currently refers students with a perceived issue or deficit to consult with the appropriate specialist.

Specialist consultants commonly required for vocalists include;
GP - medical doctor
Ear Nose & Throat Specialist
Speech Pathologist
Physiotherapist
Psychologist 
Rachael offers one-off or short-term coaching/tuition (subject to availability) for serious/professional singers who are;
preparing for an audition
preparing for a competition
preparing for exams
overcoming a technical issue
seeking a voice appraisal
recording artists seeking in-studio coaching/support 
RACHAEL IS AN ACADEMIC AT THE ANU SCHOOL OF MUSIC, AND AS SUCH, HAS LIMITED AVAILABILITY TO TAKE ON PRIVATE CLIENTS. AD HOC AVAILABILITY MAY INCREASE OUTSIDE OF THE UNIVERSITY TEACHING PERIODS. ANNOUNCEMENTS ABOUT AVAILABILITY WILL BE POSTED ON RACHAEL'S SOCIAL MEDIA PLATFORMS - FOLLOW FOR REGULAR UPDATES. CONTACT RACHAEL TO ENQUIRE ABOUT BOOKING A COACHING.    
INDIVIDUAL VOCAL COACHING/TUITION
Ad-Hoc lessons: 60 and 90 mins (ONLINE ONLY) 
Recording Studio Vocal Coaching
Video/Audio recording assessment 
GROUP SEMINARS | MASTERCLASSES | CLINICS
Vocal Anatomy & Physiology
Breathing, Support, & Alignment 
Performance Practice Masterclass
Improvisation
Professional Development for Voice Teachers and Vocal Coaches 
VOCAL WARRIOR - BOOTCAMP FOR YOUR VOICE (FIRST EDITION OUT NOW)
A collection of vocal warm-ups and technical exercises with accompanying handbook and MP3 backing tracks
Male and Female voice versions available
Visit the STORE to download
SONG TRANSPOSITION & CHART WRITING FOR VOCALISTS 
Professionally presented Sibelius and PDF scores for your gig book 
Keep your voice box well-hydrated - frequent sips of water throughout the day.

Eliminate excessive throat clearing or coughing. Swallow instead.

Avoid prolonged periods of loud talking, screaming, shouting and strange noises.
Do not use a forced whisper and regularly monitor the quality of your speaking voice.

Avoid using your voice continuously for long periods of time. Program "voice naps" into your day.

Do not smoke. Avoid other people's smoke. Avoid recreational drugs.

Establish a routine of warming up and cooling down your voice.

Limit talking in noisy places like discos, cars, crowded restaurants.

Limit the amount of talking/singing during colds or laryngitis.

Try breathing through your nose during normal 'passive' breathing, especially if you work in dry/dusty areas.

When performing with amplified musicians use a good PA and fold back speakers or 'in-ear' monitors.

Maintain overall good health. Eat a balanced diet, get plenty of sleep and ensure regular exercise.

Try to reduce stress. Be happy and laugh a lot!

Seek help from a specialist voice clinic such as Voice Connection if experiencing problems such as hoarseness, vocal fatigue or strain, breathiness, throat pain, the need for a prolonged warm-up or reflux.
Memberships & Affiliations