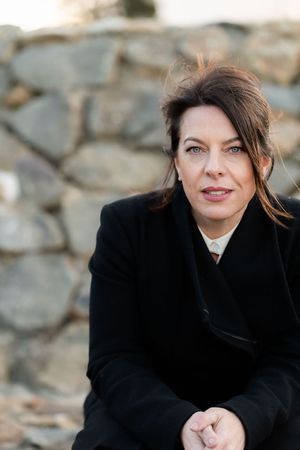 Rachael Thoms is one of a new breed of truly versatile singers. Accomplished in both jazz and classical performance, she graduated from the Australian National University School of Music with a BMus Jazz Performance degree with First Class Honours in Classical Performance and a Master of Music majoring in Classical Performance. 
Rachael is also the recipient of the first prize in the 2013 Patricia Fagan Operatic Aria, first prize in the 2012 Orange Eisteddfod McDonalds Aria, the Friends of the ANU School of Music Transition Award (Endowment for Excellence), 2011 Canberra International Music Festival Young Performer Award and was a top 100 finalist in ABC's Operatunity Oz.  
She has appeared as a soloist at many vice-regal and diplomatic concerts around Canberra, and has made a considerable mark on the Canberra live music scene since arriving in 2008.  Her broadcast credits include ABC Television - Bali Remembered, ABC Classic FM Sunday Live, Artsound FM, and ABC 666. In 2011 Rachael released her debut jazz recording, The Great Unknown, with improvising pianist and composer, Luke Sweeting featuring mostly original material. In 2017 Rachael released an EP of jazz standards, Nothing But Blue Skies, with jazz guitarist, Lachlan Coventry. 
Rachael has studied with many internationally renowned professionals in both jazz and classical disciplines including: Janice Chapman (London), David Aronson (Vienna State Opera), Carol Blaickner-Mayo (Vienna), Dominic Wheeler (Guildhall School of Music and Drama - London), Christina Wilson, Alan Hicks, Simon Kenway, David Miller, Geoffrey Lancaster, Sharolyn Kimmorley, Professor Valeria Esposito (Italy), Stephen Delaney (Vienna), Vince Jones, Kristin Berardi, Sara Serpa, Miroslav Bukovsky, and Sandy Evans.
Performance highlights include appearances with: 
Song Company, Lisa Moore, Pascal and Ami Rogé, George Benson, Vince Jones, Rob Guest, Lior, Miroslav Bukovsky, Tobias Cole, Matt Baker and Bill Risby. Further highlights include portraying Lady Billows in Caroline Stacey's new production of the Benjamin Britten opera "Albert Herring" at the Street Theatre in 2012 - conducted by Rick Prakhoff, Vier letzte Lieder (Strauss) for Canberra Artsong, featured soloist at the Official Bali Bombing 10th Anniversary Memorial Event at Parliament House (broadcast live nationally on ABC television and radio), featured soloist at the National Film and Sound Archive's C100 (2013) 'Imagining the Capital - Canberra on Film' open air concert, and soprano soloist - "Ode to St. Cecilia" (Handel) ANU School of Music with Paul McMahon (tenor) and Prof. Peter Tregear (conductor),  2017 ACT Australian of the Year Ceremony and 2017 Australian of the Year presentation at Parliament House. 
Music theatre and operetta roles include; Johanna (Sweeney Todd), Mabel (The Pirates of Penzance), Josephine (H.M.S. Pinafore), Florence (Chess), Young Heidi (Follies), Cosette (Les Miserables), Mary Magdalene (Jesus Christ Superstar), Side by Side by Sondheim, Yum Yum (Hot Mikado), Sarah (Guys and Dolls), The Witch (Into the Woods - CAT AWARD 'Best Actress in a Musical') & Lucy (Jekyll & Hyde).  
Rachael is a sought-after voice teacher, style coach and music tutor having unique insight into the technical and stylistic demands of several idioms of music. She is the Jazz and Contemporary Voice lecturer at the ANU School of Music, as well as running her own private studio, and has taught at several private schools, colleges, and regional conservatoire.  She has also been a sessional music teacher for CIT and NSW TAFE. 
Rachael completed her Master of Music degree at ANU School of Music on full scholarship and subsequently travelled to the UK and Europe for an intensive period of professional development, working with some of the world's leading voice experts.  She is a certified 'voice-nerd' and stays abreast of the latest voice science research, attending conferences and subscribing to several leading authorities and organisations. 
Soloist/Recitalist
• regal & vice-regal functions | special events | concerts 
Thoms & Coventry DUO 
• Rachael Thoms (vocals) & Lachlan Coventry (guitar) 
• intimate events | residencies | concerts  
• jazz standards & beautiful songs
The Rachael Thoms Group 
• includes; Lachlan Coventry (guitar), Hugh Barrett (piano), Brendan Clarke (double bass), Mark Sutton (drums)
• high-calibre corporate events | concerts| festivals
• reimagined jazz standards and original music 
*rhythm section may change, subject to availability
 
The Fringe of Squaredom 
• a collaboration with jazz saxophonist Tom Fell 
• shows currently in development include;                                            Nancy Wilson/Cannonball Adderley        Latin Nights - a tribute to Latin jazz 
Annie Ross Sings A Song With Mulligan
The Lion Tamer
• a collaboration with singer and theatre-maker Tracy Bourne  
• a new theatre show celebrating the challenges and wonder of womanhood (in development) 

Rachael Thoms & Luke Sweeting Duo
• a collaboration with improvising pianist Luke Sweeting
• modern jazz art song | voice & piano 
 
RACHAEL IS AVAILABLE FOR COLLABORATIONS & PERFORMANCES & Voice-over AUSTRALIA-WIDE